CFO SQUAD ADDS ISRAEL OFFICE, A KEY BUILDING BLOCK IN ITS RAPID CONTINUING GROWTH, OPENS ITS FIFTH OFFICE IN AUGUST 2021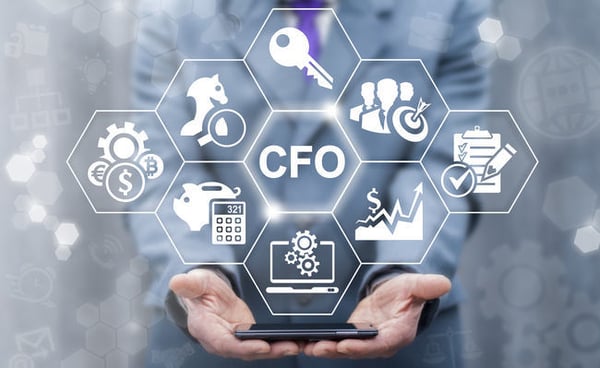 NEW YORK, N.Y. – (August 23, 2021) The CFO Squad, (www.cfosquad.com), a premier provider of outsourced CFO and financial reporting services to both private and public companies, has announced the opening of its fifth office in central Israel.  
The new office reflects the company's continuing double-digit growth in both its client base and its professional staff. "Israel's stellar reputation as a 'Startup Nation' is well deserved, and now these fast-track companies will be able to benefit from access to our U.S.-trained CPA's, professional CFOs, and accountants," said Joseph Himy, Founder and Managing Director of CFO Squad. "This office will also allow us to penetrate the recent trend of companies listed on the Tel Aviv stock exchange that are looking to go public in the United States."
The Israel office will offer the full menu of the CFO Squad's fast-growing portfolio of financial business services for both publicly traded and privately held organizations, including:
Audit preparation & SEC reporting;
Technical accounting;
Back-office accounting;  
Financial modeling & investor presentations;
SPAC transactions & M&A; and
Tax planning & compliance.  
"The opening of our Israel office is an excellent opportunity for the CFO Squad to expand our reach internationally," said Jeannine Zimmerman, President of Operations and Human Resources. "The timing couldn't be better; the new office will provide us with the ability to access a new pool of U.S.-trained accounting talent to support the growth we have seen in our existing clients and our expanding international client base."
"With the current IPO market conditions and the growing trend for companies looking to go public, our audit preparation services supported by our technical accounting team have changed the way we approach our clients," Mr. Himy observed. "We continue to build our technical accounting team, as they are playing a critical role in assisting our publicly traded clients through very complex transactions and allowing them to focus on their companies' operations." 
The CFO Squad provides its clients with access to financial reporting experts at an affordable price and is aligned with the today's trend of reducing or averting the cost burden of a large back-office accounting staff. In addition to financial oversight and meeting regulatory requirements, clients rely on the CFO Squad to help them through capital raising process, support complex business transactions such as mergers or acquisitions (M&A), navigating initial public offering (IPO) and SEC filings, or being uplisted from the OTC markets to a Tier 1 exchanges like the Nasdaq.
ABOUT THE CFO SQUAD
The CFO Squad is an accounting consulting firm that specializes in financial reporting, technical accounting research and CFO advisory services for companies of various sizes and industries. From complex technical accounting transactions to periodic financial reporting, our professionals can offer an organization the specialized expertise and multilayered skill sets to ensure their accounting projects are completed timely and accurately. The CFO Squad provides tax compliance & advisory services for its clients and can provide a full suite of Outsourced Accounting Services. To learn more, please visit: https://www.cfosquad.com or call us at 845-613-3394.
OFFICES
NEW YORK CITY, NEW YORK OFFICE
575 Lexington Avenue, 4th Floor
New York, NY 10022
WOODMERE, LONG ISLAND OFFICE
1024 Broadway
Woodmere, NY 11598
SPRINGFIELD, NEW JERSEY OFFICE
623 Morris Avenue
Springfield, NJ 07081
PHILIPPINES OFFICE
Buhangin-WVP Lopson,
Buhangin-Lapanday Road
Davao City 8000
ISRAEL OFFICE
TBA
Contact Info
Joseph Himy, CPA
Managing Director & Founder
info@cfosquad.com
845-613-3394